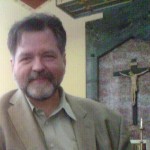 Information technology engineer
Baritone, Church soloist/cantor
Translator (German/French/Italian-to-English)
Contact: richard@chonak.com
Work history
23 years of experience in information technology in research and academic environments: Unix system administration, web applications development, technical support.
Music studies
Bachelor of Music, 2015, University of Massachusetts Lowell, Music Performance (vocal). Student of Mark Andrew Cleveland (since 2010). Previously: Robert Gartside, Johannah Segarich, and Susan Dill.
Participant in these ensembles:
Masterworks Chorale of Boston (2009 – )
Oriana Consort (2015 – 2017)
At university: U. Mass. Lowell University Choir (2010, 2012 academic years) and U. Mass. Lowell Chamber Singers (2011, 2013)
Past seasons: Concord Chorus, Polymnia Choral Society, Harvard-Radcliffe Chorus, Back Bay Chorale
Church musician
Since 2011: cantor/soloist, St. Joseph Church, Lincoln, MA (St. Julia Parish, Weston/Lincoln)
Plainchant studies under Michael Ferry and Robert B. Hill, also Scott Turkington and Theodore Marier.
Translation Projects
Church documents (1)
Articles, book excerpts, and interviews in theology and religious studies by Jean Galot (1, 2 [orig]),
Manfred Hauke (1, 2, 3),
Bp. Ratko Peric (1, 2)
Web projects
Informative Catholic sites which I recommend
Personal interests
Previous studies
Sc.M., Harvard University (Applied Mathematics)
B.S., University of New Hampshire (Mathematics; minor in German)
Contact Information: